Styland specialises in ladies ready-to-wear garments focusing on tailored suiting.
A good quality tailoring for women wasn't so easy to find, especially if it was a modern cut, so we created a line for those women who need to wear formal and cocktail attire with a twist.
Styland Woman
Styland's market research shows that the perfect formal attire has the same confidence-boosting effect on women as it does on men. Women wearing a tailored jacket were found to feel more secure and strong and less vulnerable. Styland women are those who maintain their femininity but want to incorporate versatile and timeless pieces, commonly found in menswear, into their wardrobes. They are creating a personal style that tells a story, celebrated by women who embrace their femininity whilst pursuing their goals graceful with understated elegance.
#Gentlewoman #Feminists #UnderstatedElegance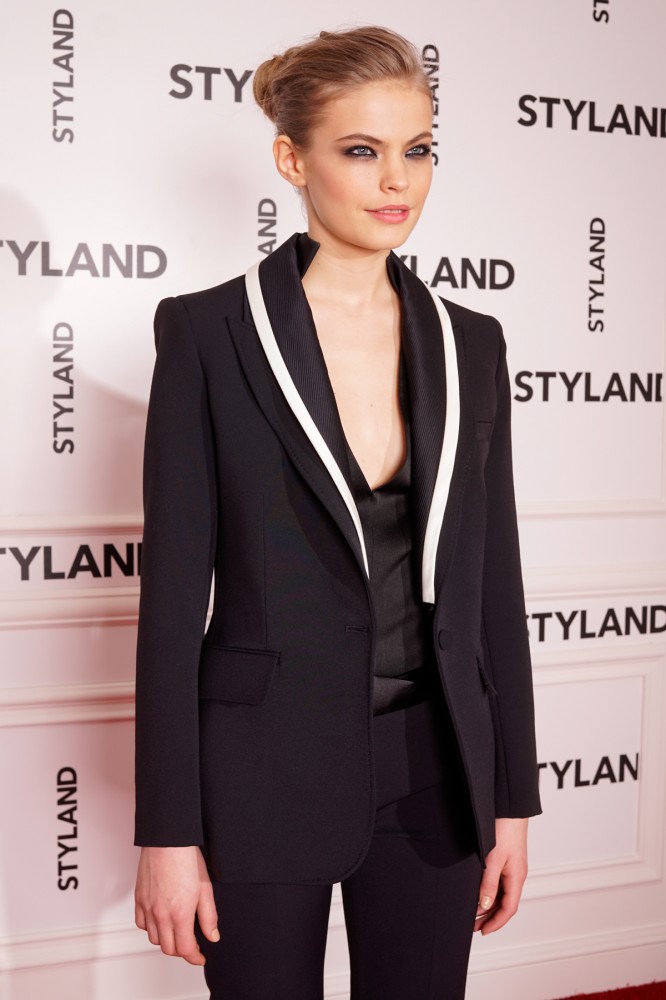 Craftmanship
Styland is focusing first on quality fabrics that are then cut for a great style and handcrafted to deliver a powerful look and feel for a woman. Styland's female clients expect the highest levels of quality and want to maximise the return on their investment. In order to achieve this, every piece of the collection is produced in-house and can be worn in many different ways and at different times in the day of an active woman. The handwork, craftsmanship of the finest Italian and English fabrics are at the core of each product (Satin Silks, Extra Fine Wools, Natural Fibre Fabrics).
Styland suits combine menswear inspired tailoring with feminine subtleties giving them an elegant and classic character. The jackets are made with a woman's shape and movement in mind and strike the perfect balance between professional and sensual.
The vision
Styland is a young brand, seen on the Hollywood red carpet by impeccably framing the female silhouette. The user-friendly online store with their "See Now Buy Now" approach is captivating the attention of fashionistas and women in search of eclectic colours, sharp cuts and versatile pieces that can become their wardrobe's core pieces.

The Signature Jacket
Jacket No.117 , The Signature Jacket of STYLAND is a modern blazer designed with a structured silhouette artfully engineered, built for versatility and adaptability. It has a detachable collar that can turn the jacket into an elegant one for occasions, finishing the look with subtle sophistication.